Elizabeth Banks to direct 'Pitch Perfect' sequel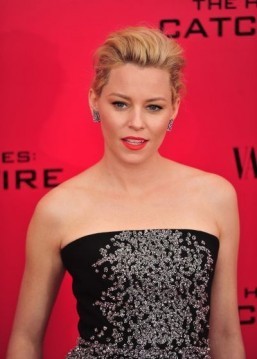 (Relaxnews) – The American actress will make her directorial debut with the follow-up to the 2013 musical comedy feature.
Just shy of her 40th birthday (February 10), Elizabeth Banks is getting ready for a major career milestone. The actress propelled to fame in the "Spider-Man" trilogy and "The 40-Year-Old Virgin" has been chosen by Universal to helm the sequel to "Pitch Perfect," according to The Hollywood Reporter.
Banks, who had a small role in the original musical film and who has directed a handful of short films, will also appear on screen in the sequel, which will continue the musical story of The Bellas, a college women's singing group. Anna Kendrick, Anna Camp and Rebel Wilson will also return to their roles.
"Pitch Perfect" grossed $113.04 million worldwide at the box office, much to the satisfaction of its producers, especially considering the film's budget of just $17 million.
Watch the trailer for the 2012 movie "Pitch Perfect": youtu.be/tjlCqm6j0d0 
jcvh/sbs/lwt
Related Posts :