Final season of 'True Blood' to air in June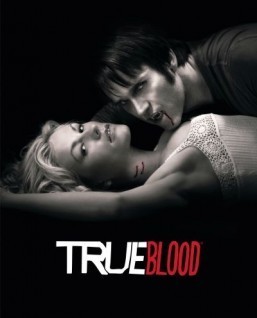 (Relaxnews) – HBO will air the seventh and final season of the vampire series starting on Sunday, June 22.
HBO accompanied its announcement of the "True Blood" Season 7 premiere date with a new teaser. Rather than revealing scenes from the forthcoming episodes, the video takes the viewer on a tour of the Bon Temps graveyard, stopping at the graves of the multiple characters who have died over the previous six seasons.
The camera pauses over the tombstones of Adele (Sookie Stackhouse's grandmother) and Terry Bellefleur (the cook at Merlotte's) as well as those of Sam and Lafayette's friends Luna and Jesus. The teaser ends with a tombstone marked "True Blood: 2008-2014."
"The Leftovers," HBO's new summer show
Also during the month of June, the premium network will present its new supernatural drama "The Leftovers." Created by Damon Lindelof and Tom Perrotta, the series will focus on the inhabitants of Mapleton, who are coming to terms with the sudden and unexplained disappearance of their friends and neighbors following a Rapture-like event.
Among the members of the ensemble cast, Justin Theroux ("Wanderlust") will play the police chief, who attempts to maintain some semblance of normality in the small town following this mysterious tragedy.
Jennifer Aniston's fiancé will share the screen with Liv Tyler ("Lord of the Rings"). The actress will play Meg, a young woman who falls prey to the teachings of a cult while seeking a way to avoid getting married.
Damon Lindelof, one of the creators and writers of "Lost," authored the screenplays for the drama alongside Tom Perrotta, who penned the eponymous novel on which "The Leftovers" is based.
Watch the trailer for "True Blood": youtu.be/vws0B3EuXdg
ajd/sbs/lwt
Related Posts :