Pacquiao's Holy Week message: Forgiveness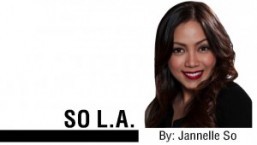 While blessed with adoring fans and supporters who love and respect him, Philippine boxing champion and congressman Manny Pacquiao also has his share of haters who want to see him defeated, especially in his upcoming match against Floyd Mayweather Jr. at the MGM Grand in Las Vegas on May 2, 2015.
What's probably worse is that some of these antagonists keen on bringing him down are people he used to count as friends.
"People are people, I guess. In Australia we call it the tall poppy syndrome. People want to see you get to the top and when you do, they want to see you go down. What is it? Jealousy," said Pacquiao's strength and conditioning coach Justin Fortune who was the Filipino boxing hero's strength and conditioning coach for many years before he parted ways with Trainer of the Year Freddie Roach. He has reunited with the Pacquiao camp since 2013, for the Brandon Rios fight.
During his absence, his position as strength and conditioning coach of the 8-division world champion was taken over by Alex Ariza. The first year was great. But things started to change, according to team Pacquiao observers. The fall out, especially between Ariza and Roach, was irreparable; especially after it ended with Ariza kicking the Parkinson's-disease-embattled Roach, during a confrontation in Macau, China.
Now with the Mayweather camp, Ariza has reportedly called Angel "Memo" Heredia to ask for tips on how to improve the power punch of the undefeated American boxing star.
While trying to move past his drug-tainted past, Heredia helped train Juan Manuel Marquez who eventually KO'd Pacquiao in their fourth match.
"Sinong Memo? Tinawagan?," Pacquiao's stunned reply when he first heard the news. "Maghanap sila. Ang Panginoon lang ang makakapag-bigay sa atin ng lakas," he calmly said after. (Memo who? Called? They can look for that. Only God can give us strength.)
Understandably, many in the Pacquiao camp are very disappointed in Ariza, to put it lightly.
"When did Ariza become a boxing coach? What he should do is do his job. Train his fighter and shut the (expletive) up," said Fortune. "That's the problem with him. He doesn't know when to shut the (expletive) up."
But while that was Fortune's message for Ariza, Pacquiao had this message for his team: "Opinyon ko at advice ko sa team, forgive as the Lord forgiveth." (My opinion and advice to the team is, forgive as the Lord forgiveth.)
According to the People's Champ, this is how he deals with people who hurt him and disappoint him. And this is the same message for James Dayap, former official photographer of Team Pacquiao who has also moved to the Mayweather Camp. Mayweather has since gifted his Filipino supporter a brand new BMW and has paid for Dayap's mom's kidney transplant.
"Yun 'yung ano nila. Ang sa akin, pinapangaral natin ang mabuting salita, Good News about the Kingdom of God," he said. "Kaniya-kaniya tayong haharap sa Panginoon sa araw ng paghuhukom. Kaya importante ang relationship natin sa Panginoon." (I'm just sharing the Good News about the Kingdom of God. We will all face Him on Judgment Day. So, what's important is our relationship with Him.)
Commenting on Filipino boxer Marvin Sonsona's decision to sign with Mayweather adviser/manager Al Haymon: "Walang problema, kung saan sila masaya. Basta makapagbigay sila ng karangalan sa bansa, mas maganda," he said. (No problem, Whatever makes them happy. As long as they give glory to the country, that will be good.)
"Pag ang boxer gustong sumikat, humble yourself before God and before man," Pacquiao's message to Sonsona. "Kailangan maging humble, masipag, at kailangan ang relationship kay God." (If a boxer wants to succeed, humble yourself before God and before man. You should be humble, hard-working and relationship with God is needed.)
Allegedly, Mayweather camp's plan is to beat Pacquiao and build up a new Filipino fighter. Sonsona, considered to be a rising boxing star, also from General Santos, Philippines, where Pacquiao is from, is the first Filipino to be promoted by Haymon.
"Basta mabigyan nila (Mayweather Team) nang magandang opporutnity 'yung bata," said Buboy Fernandez, long time friend and assistant trainer of Pacquiao.
As for Pacquiao's thoughts on this plan by the Mayweather camp: "Ang Panginoon lang ang makapagsasabi kung sino ang mananalo. Pero kung yan din ang paraan ng Panginoon, Your will be done." (Only the Lord can tell who will win. But if that's the way of the Lord, Your will be done."
Related Posts :