Sweet interiors: Valentine's Day gift guide
(Relaxnews) – Home is where the heart is, and if you want to impress your loved one this Valentine's Day then there's no better way to do it than with some sweet interior accessories. Don't panic if you don't have time to look: we've handpicked a few of the best.
A dramatic affair
Romeo and Juliet, the greatest love story of them all, has been printed in its entirety in poster form by the clever people at Spineless Classics. This unconventional version of Shakespeare's tale of star-crossed lovers features a striking heart and dagger design and can be ordered alone for £34.99 or framed from £150 (approximately $246).
Burning love
French perfume and scented candle house Diptyque's Rosa Mundi candle (£42/$67) is designed to celebrate the multiple aromas of the rose in its natural state, as it blossoms over time. The perfect way to set the scene.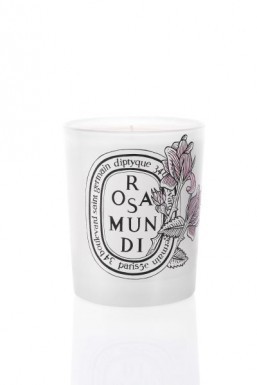 Pillow talk
Remember exactly where you and your Valentine went on your first date? American company Cover Love (£18.78/$30) takes the latitude and longitude of any address in the world and prints it onto either a canvas or a linen pillow.
Sweet treats
The couple that eats together stays together. This silver-plated Mr. and Mrs. cake fork set from British design houseLiberty (£28/$46) is perfect for sharing dessert.
Wall heart
Keep it fun with this pop-art 'Love' print (£29 / $48) inspired by the work of Andy Warhol and Christopher Wool. Each print by British collective Pop-Up Inc. comes in a tulip wood frame.
sm/kc
Related Posts :